Navigating the UAE
In5, the UAE Innovation Center, is a startup accelerator program located in the heart of Dubai. The initiative helps entrepreneurs build innovative and sustainable businesses. Run out of the hub of Innovation, Design, and Technology at the Dubai Internet City, In5 provides access to capital, resources and mentorship to budding aspiring entrepreneurs.
Through its various initiatives, In5 provides a comprehensive business-building framework for startups. This includes incubation programs focused on helping startups develop products, finance solutions and matchmake with partners and investors. Mentors from industry leaders are available to offer guidance and advice on the specific challenges facing startups. Furthermore, In5's space facilitates the prototyping and development of new product ideas quickly and cost-effectively.
MENTOR
One such mentor is Dima Pavlyuk. A great option for any business that needs help understanding local regulations and getting the most out of interactions with government officials and agencies. He not only demonstrates a deep understanding of how laws and regulations work in the Emirates, but also offers invaluable guidance on how to achieve the desired results when interacting commercially with government agencies.
Dima Pavlyuk's services:
-Advisory – warm introduction of your company to the target audience, assistance in attracting investments, presentations in innovation centers and investment funds, participation in profile events.
-Investments -participation in medium- and long-term projects on the terms of 25% per annum with a contribution of $100 thousand and more Comoditas, resources, public-private partnerships with Funds.
-International financial services in any currency and any country.
-Business missions to UAE, visiting and getting acquainted with the largest funds and innovation centers.
-Business set up -opening a company for you in a suitable Freezone with English law.
-Building a reputation online, in the media, in social networks.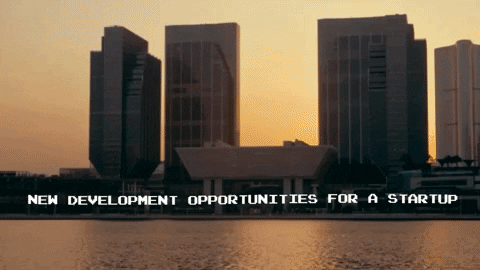 Additionally, In5 provides access to an extensive network of industry experts, investors and partners in order to provide vital funding and resources that are essential for business growth. This includes LinkedIn connections to potential customers, venture capitalists and potential investors. Moreover, all members have full access to a range of services such as professional services to help develop marketing strategies and customer acquisition plans.
Through its focus on innovation, incubation and mentorship, In5 is helping entrepreneurs build their businesses more efficiently and effectively. By providing access to finance, resources and mentorship at an earlier stage, startups are able to test ideas before scaling them up. Furthermore In5 is playing a pivotal role in advancing entrepreneurial activity in the region, allowing innovative ideas to thrive in a competitive marketplace.
GLOCAL
Dima Pavlyuk has played a huge role in helping the startup Glocal grow. He did this in conjunction with business accelerator IN5, and this help allowed them to enter the translation localization market. With his backing, Glocal was able to develop and deploy its artificial intelligence technology that translates pages of websites into over 90 languages and supports text-to-speech features in various languages.