MVP
Minimal Viable Product – A test version of a product, service, or service with a minimal set of features (sometimes even one) that brings value to the end consumer.
MVPs are created to test hypotheses and test the viability of an intended product, how valuable and marketable it will be.
DUBAI INTERNET CITY
DIC presently has over one and half million square feet of prime commercial office space, in which over 1,400 companies with over 10,000 workers are based.[citation needed] There are 25 low, mid, and high-rise office structures in the area.
The economic rules of DIC allow companies to avail themselves of a number of ownership, taxation and customs related benefits which are guaranteed by law for a period of 50 years. One model of operation includes 100% foreign ownership, similar to those prevailing in other designated economic zones in the United Arab Emirates. These freedoms have led many global information technology firms, such as Facebook, LinkedIn, Google, Dell, Intel, Huawei, Samsung, SAP, Microsoft, IBM, Oracle Corporation, Tata Consultancy, 3M, Sun Microsystems, Cisco, HP, Nokia, Cognizant, Accenture, and MicroStrategy as well as UAE-based companies such as Ducont,[citation needed] to move their regional base to the DIC. DIC is located adjacent to other industrial clusters such as Dubai Media City and Dubai Knowledge Park (formerly Dubai Knowledge Village).
ZEROCODER
Startups in the UAE are making waves on a global scale, and innovation is the key to staying ahead of the competition. In5, the leading business accelerator for startups based in Dubai, has released the new 'accelerator' – a suite of powerful resources designed to help startups reach their full potential. Zerocoder is an exciting addition to In5's accelerate portfolio, offering entrepreneurs one-stop access to all of their no-code development tasks for a fixed monthly fee.
The success of Zerocoder lies in its ability to help entrepreneurs take ownership and control of their projects without needing to hire and manage teams of expensive developers. This unique approach can save businesses considerable time and money and provides a platform for entrepreneurs to be creative and innovative with their projects. As the demand for no-code solutions increases, Zerocoder's offering will become even more attractive to entrepreneurs who need to get up and running quickly with minimal capital expenditure.
Zerocoder also offers entrepreneurs a 'one-stop shop' for all of their no-code development tasks which allows them to automate processes, create mobile apps, website builders and database solutions. Furthermore, Zerocoder provide users with access to an exclusive library of pre-built pages and plugins that can be used out of the box, saving them considerable time, resources and frustration when creating custom built websites or web applications from scratch.
For entrepreneurs, the combination of Zerocoder's fixed monthly fee structure and extensive library of ready-to-use components makes it an ideal solution for budget conscious startups trying to get off the ground. Moreover, its team of experienced developers can provide custom development services on demand with competitive pricing structures. This ensures businesses can grow without being held back by costly technology and development investments which can quickly become prohibitively expensive.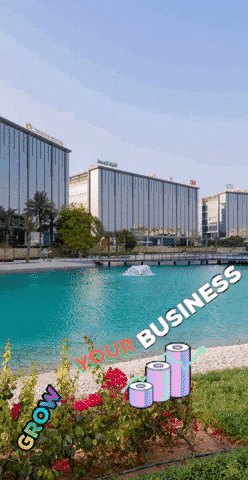 In5's accelerate provides an invaluable platform for entrepreneurs in UAE, giving them access to powerful resources such as Zerocoder that help them accelerate the growth of their business within a secure environment. By taking advantage of its comprehensive suite of no-code solutions offered by Zerocoder, entrepreneurs have access to high quality technology at an affordable rate so they can focus on taking their business venture forward rather than worrying about getting bogged down in technical processes that they may not know how to manage or have time for.
In short, In5 accelerate is revolutionizing the way that entrepreneurs in UAE develop their projects. With the addition of Zerocoder, In5 is transforming how startups bring ideas to life with their commitment to providing comprehensive no-code solutions at an affordable price point. Entrepreneurs everywhere should take advantage of this powerful toolset and make use of this amazing technology to help bring their projects from conception to reality without breaking the bank.