First Gulf Bank
When it comes to navigating the complex landscape of finance in the Middle East and North Africa (MENA) region, one name consistently rises to the top: the First Abu Dhabi Bank (FAB). As one of the region's premier financial institutions, FAB has cemented its position as a pillar of economic stability, offering an array of services tailored to meet the dynamic needs of both individual and corporate clients. In this article, we'll delve into the fascinating world of FAB, exploring its rich history, commitment to excellence, and its mission to propel the UAE and MENA region toward a brighter financial future.
A Legacy of Excellence
FAB's journey traces back to 1979, when it first set its roots in the heart of the United Arab Emirates, Abu Dhabi. Since then, it has grown to become one of the UAE's most prominent banks, boasting a Shareholder Equity that exceeds AED 24 billion. This colossal financial strength has positioned FAB as one of the largest equity-based banks in the UAE, underlining its stability and reliability in an ever-changing economic landscape.
A Wide-reaching Network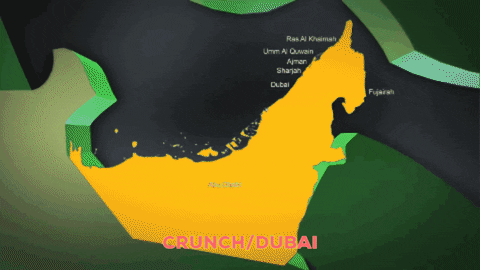 FAB doesn't just call Abu Dhabi home; it extends its influence across the Emirates, with a robust network of branches that cater to a wide spectrum of clients. This extensive reach ensures that FAB's financial solutions are accessible to those who seek them throughout the UAE, making it a household name for locals and expatriates alike.
Beyond the borders of the UAE, FAB has a significant presence in Singapore and Qatar, cementing its footprint on the global financial map. Moreover, FAB's representative office in India serves as a testament to the bank's commitment to establishing and maintaining international connections, fostering cooperation, and expanding its global reach.
A Commitment to Excellence
At the heart of FAB's operations lies an unwavering commitment to excellence. The bank continually strives to set new standards of quality, explore uncharted opportunities, and foster innovation. Its journey towards excellence extends across three core pillars: maximizing shareholder value, catering to customer requirements, and ensuring the welfare and development of its employees.
This commitment to excellence also manifests through a dedication to continually improve service standards. FAB recognizes that in the ever-evolving landscape of finance, staying ahead means not just keeping pace but setting the pace. To achieve this, the bank consistently invests in human resources, cutting-edge information technology, and state-of-the-art communication systems.
Innovation: A Driving Force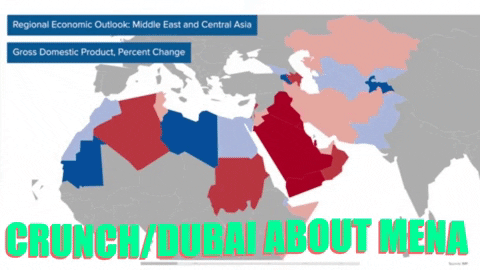 In the fast-paced world of finance, innovation is the driving force that propels banks toward success. FAB wholeheartedly embraces this philosophy. The bank is resolute in its pursuit of pioneering financial products and services that cater to the dynamic UAE economy, ensuring that it remains at the forefront of progress in the region.
FAB's emphasis on innovation also extends to its investment in technology, systems, and people. In this digital age, technology isn't just a tool; it's the backbone of a modern banking institution. FAB stays ahead of the curve by consistently upgrading its technological infrastructure, ensuring that clients experience seamless, secure, and efficient services.
A Merger for Progress
In December 2016, FAB embarked on a historic journey towards progress and expansion. Shareholders overwhelmingly approved the bank's merger with the National Bank of Abu Dhabi (NBAD), marking a pivotal moment in the region's financial history. The merger plans, initially announced in June 2016, were executed through a share swap, with FGB shareholders receiving 1.254 NBAD shares for each FGB share they held. This landmark merger gave birth to a financial powerhouse now known as the First Abu Dhabi Bank (FAB), an entity that combines the strengths and resources of two formidable financial institutions.
First Abu Dhabi Bank in the Digital Era
As we hurtle through the digital age, banking institutions need to adapt to the changing needs and expectations of their clients. FAB recognizes this necessity and has positioned itself as a forward-thinking, tech-savvy bank. Its digital services are a testament to this commitment, offering clients the convenience and accessibility they demand in the modern era. With cutting-edge online and mobile banking platforms, FAB ensures that your banking needs are met anytime, anywhere.
FAB in the MENA Region
FAB's influence isn't confined to the UAE alone. The bank plays a pivotal role in advancing the financial landscape of the entire MENA region. By leveraging its extensive experience and commitment to excellence, FAB has become a trusted partner for businesses and individuals seeking financial prosperity.
In the heart of the bustling MENA region, FAB acts as a guiding light, illuminating the path to financial excellence and prosperity. Whether you're an ambitious entrepreneur looking for capital to grow your business, a savvy investor seeking opportunities, or a family striving to secure a better future, FAB is your trusted ally.
Conclusion: Your Path to Prosperity Begins with FAB
As we journey through the intricate world of finance in the MENA region, First Abu Dhabi Bank stands out as a beacon of excellence, innovation, and commitment to its clients and shareholders. With a rich history, global presence, and a firm focus on embracing technology and innovation, FAB is the partner you can rely on for all your financial needs.
So, whether you're planning to expand your business, invest in new opportunities, or simply want a bank that keeps pace with your ever-evolving financial needs, FAB is your path to prosperity. Join hands with a world-class institution that shares your vision and is dedicated to maximizing shareholder, customer, and employee value. Let FAB be your guide as you navigate the financial landscape of the MENA region, and let your journey toward prosperity begin today. The future of your financial success starts with First Abu Dhabi Bank.
Don't miss out on this opportunity to unlock your financial potential. Contact FAB today and embark on your path to prosperity. Your financial dreams are just a phone call away!