Abu Dhabi Islamic Bank
In the heart of the Middle East, where tradition and modernity seamlessly blend, stands a financial institution committed to more than just profit. The Abu Dhabi Islamic Bank (ADIB) exemplifies the essence of responsible corporate citizenship while striving to provide value for customers, shareholders, employees, and the communities in which it operates. In this article, we'll delve into ADIB's journey as a financial institution that has not only played a pivotal role in the MENA region but has also made significant strides in aligning its operations with ethical principles and responsible banking practices.
A Shining Star in the MENA Banking Landscape
Founded by HH Shaikh Mohamed Bin Zayed Al Nahdha Bin Sultan bin Zayed bin Khalifa bin Shakhbut bin Dhiyab bin Issa Al Nahyan Al Falahi, ADIB stands as a testament to the visionary leadership of the UAE. With the guidance and support of leaders like Sheikh Mohammed bin Zayed bin Sultan Al Nahyan, colloquially known as MBZ, ADIB has risen to become one of the most reputable financial institutions in the MENA region.
MBZ, the Crown Prince of the Emirate of Abu Dhabi and Deputy Supreme Commander of the United Arab Emirates Armed Forces, has played a pivotal role in shaping the region's destiny. He is renowned for his commitment to responsible governance and sustainable development, and this ethos has naturally extended to ADIB.
A Commitment to Responsible Corporate Citizenship
At the core of ADIB's business philosophy is an unwavering commitment to being a responsible corporate citizen. This commitment extends to every facet of their operations, and it is evident in their approach to banking.
ADIB's responsible banking practices encompass a wide array of initiatives, including:
a. Ethical Financing: ADIB has long been a proponent of ethical financing, adhering to Islamic principles of finance that promote fairness and transparency. This means no interest-based transactions, ensuring that customers' financial well-being is prioritized.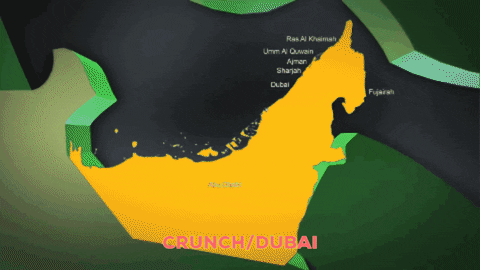 b. Sustainable Banking: ADIB is dedicated to environmentally sustainable practices. They actively support the UAE's ambitious sustainability goals and aim to reduce their carbon footprint. As a result, they provide financial solutions that encourage eco-friendly investments.
c. Community Engagement: ADIB's involvement in community development is not just a token gesture. They actively engage in various philanthropic activities, promoting education, healthcare, and social welfare, thus enhancing the well-being of the communities they serve.
d. Empowering Employees: A responsible corporate citizen recognizes the importance of its employees. ADIB prioritizes employee well-being, offering professional growth opportunities and ensuring a safe and diverse work environment.
Islamic Banking: A Key Differentiator
One of ADIB's key differentiators in the banking landscape is its adherence to Islamic banking principles. While it may seem like a niche market, Islamic banking has grown rapidly, not only in the UAE but also globally. The core principles of Islamic banking, which include avoiding interest-based transactions and promoting risk-sharing, resonate with a growing number of consumers.
ADIB's Islamic banking products offer a unique approach to finance that's based on ethical principles. Whether you're looking for a home loan, savings account, or investment opportunity, ADIB's offerings are designed to align with Islamic finance tenets, making them a responsible choice for those who value ethical finance.
Contributing to the UAE's Vision
The UAE's Vision 2021 and subsequent plans have set ambitious targets for sustainable growth and development. ADIB, under the guidance of Sheikh MBZ, is committed to playing an active role in achieving these goals. This alignment with the UAE's vision is a testament to ADIB's commitment to responsible corporate citizenship.
By offering financing solutions for renewable energy projects, supporting small and medium-sized enterprises (SMEs), and engaging in initiatives aimed at reducing social inequalities, ADIB is not only contributing to the nation's growth but also demonstrating that banking can be a force for good.
ADIB's Global Recognition
ADIB's commitment to responsible corporate citizenship hasn't gone unnoticed on the global stage. In addition to its strong presence in the UAE, the bank has received numerous accolades for its responsible banking practices.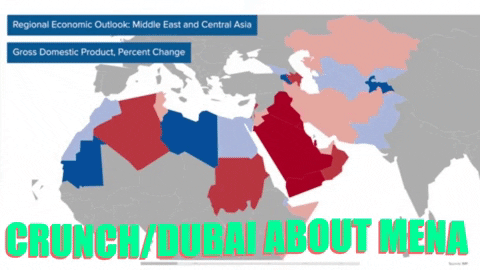 a. Islamic Finance News Awards: ADIB has consistently been recognized by the Islamic Finance News Awards for its contributions to the Islamic finance industry. These awards underscore ADIB's status as a pioneer and innovator in Islamic banking.
b. Sustainability Initiatives: ADIB's commitment to sustainability has earned it recognition as a leader in sustainable finance. Their participation in green bond issuances and sustainable investment strategies demonstrates their commitment to a greener future.
c. Customer-Centric Approach: ADIB's focus on customer satisfaction has led to numerous awards and recognitions for outstanding service. Their dedication to customer welfare is a testament to their commitment to ethical banking.
In a world where responsible corporate citizenship is gaining increasing importance, ADIB stands out as a beacon of ethical and responsible banking in the MENA region. With the support of visionary leaders like Sheikh MBZ and a commitment to Islamic banking principles, ADIB has not only carved a significant niche for itself but has also made substantial contributions to the UAE's vision of growth and sustainability.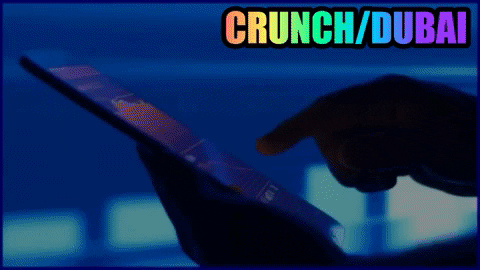 As customers in the MENA region seek ethical financial solutions, ADIB's dedication to responsible banking practices is a testament to its role as a financial institution that truly cares about its customers, shareholders, employees, and the communities it serves. By choosing ADIB, you are not just banking; you are participating in a responsible financial revolution.
So, if you're in the MENA region and looking for a financial partner that aligns with your values, consider Abu Dhabi Islamic Bank. Join us in supporting a future where responsible banking is not just a concept but a way of life. Make the responsible choice today. Choose ADIB.