Commercial Bank of Dubai
Commercial Bank of Dubai: A Modern Banking Marvel in the MENA Region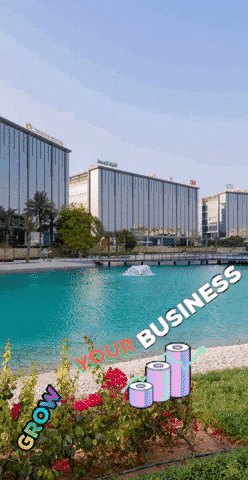 In the ever-evolving world of finance, the Commercial Bank of Dubai (CBD) has carved a niche for itself as a dynamic and forward-thinking institution. With a rich history and a commitment to modernity, CBD has become a beacon for banking excellence in the MENA region. In this article, we'll delve into the fascinating journey of Commercial Bank of Dubai, exploring its growth, services, and vision for the future.
A Progressive Legacy
Since its inception, CBD has been on a relentless journey towards banking excellence. It's a testament to their unwavering commitment that they've garnered unwavering support from their clients over the years. The bank's solid financial foundation has been instrumental in enabling them to provide a full spectrum of financial services, empowering their clients to shape and manage their financial destinies.
A Digital Revolution: CBD's Mobile Banking App
Embracing the digital era, Commercial Bank of Dubai has taken a significant leap by introducing its own mobile banking app for iOS. In an age where convenience is paramount, this innovation adds a new layer of accessibility and ease to the banking experience for its customers. This mobile app facilitates a range of banking services at your fingertips, from fund transfers to account management, ensuring that your financial life is well within your control.
Investments and Exits
CBD has been actively investing in various ventures, and its recent investments have made waves in the financial sector. On November 30, 2021, CBD invested a substantial $20 million in CARS24, showcasing its commitment to fostering growth and innovation.
The bank has also made notable exits from investments, including those in NMC Health and Waha Capital. Such strategic exits emphasize CBD's acumen in navigating the complex world of investments and contribute to its unique position in the market. According to Crunchbase, CBD is currently ranked at 156,328, further underlining its significance in the financial world.
Financial Triumphs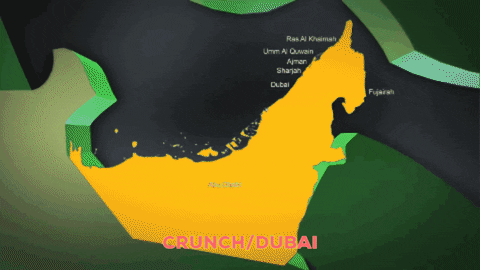 In 2019, Commercial Bank of Dubai reported an impressive net profit of AED 1,400 million, marking a substantial 20.5% increase over the previous year. The bank's total assets stood at AED 88.1 billion, reflecting its robust financial stature in the region.
Operating income for 2019 reached AED 3,033 million, with a notable 11.3% growth. This growth can be attributed to a 2.8% increase in Net Interest Income (NII) and a remarkable 31.2% surge in Other Operating Income (OOI). Fees and commission income also witnessed a substantial increase of 21.3%, foreign exchange income grew by an impressive 37.7%, investment income surged by an astonishing 179.4%, and other income displayed a remarkable growth of 53.3% compared to 2018. These figures signify not only the bank's growth but also its ability to diversify its income streams successfully.
Leadership Team
The strong leadership of Commercial Bank of Dubai has played a pivotal role in its remarkable journey. Under the guidance of Chief Executive Officer Bernd van Linder, the bank has thrived in a dynamic and competitive financial landscape. Assisting him in steering the ship are Chief Operating Officer Ali Imran and the bank's founder, Rashid Bin Saeed Al Maktoum. Their visionary leadership has been instrumental in driving CBD's success and ensuring that it continues to shine as a banking star in the MENA region.
Conclusion: Embrace Modern Banking with CBD
The Commercial Bank of Dubai is more than just a financial institution; it's a testament to the region's potential and drive towards innovation. With a legacy of success, a vision for the future, and a leadership team that is second to none, CBD stands as a paragon of modern banking in the MENA region.
So, why not embark on your financial journey with the Commercial Bank of Dubai? Whether you're a seasoned investor or a budding entrepreneur, CBD's array of services and commitment to innovation makes it the perfect partner for your financial endeavors. Embrace the modern era of banking and experience excellence with CBD.
In the ever-changing world of finance, CBD is not just a bank; it's a partner in your journey towards financial success. Join hands with Commercial Bank of Dubai, and let's build a prosperous future together.
HQ Commercial Bank of Dubai