Abu Dhabi Commercial Bank
In the thriving heart of the Middle East, where tradition meets innovation, one financial institution stands tall, aiming to redefine the banking experience. Meet the Abu Dhabi Commercial Bank (ADCB) – a beacon of financial excellence and an embodiment of the UAE's vision for the future. As a full-service commercial bank, ADCB has been on a remarkable journey, transforming the way individuals and businesses access, manage, and grow their finances.
A Bank That Offers it All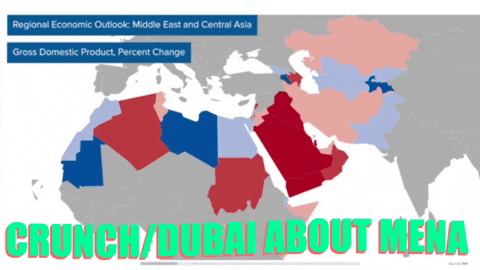 ADCB is more than just a bank; it's a financial powerhouse, offering a comprehensive suite of products and services that cater to the diverse needs of the modern world. Whether you're an individual looking for retail banking solutions, a high-net-worth client seeking top-notch wealth management, or a corporation in need of a reliable partner in business, ADCB has you covered.
Their impressive range of offerings includes:
1. Retail Banking
For the everyday customer, ADCB's retail banking services are a game-changer. From savings accounts to loans, ADCB ensures your personal finances are in safe hands.
2. Wealth Management
Managing your wealth requires a delicate balance of knowledge and strategy. ADCB's wealth management services are designed to make your money work for you.
3. Private Banking
For the discerning few who demand exclusive financial services, ADCB's private banking team provides tailor-made solutions that exceed expectations.
4. Corporate Banking
Businesses, both large and small, can rely on ADCB's corporate banking expertise to support their operations, foster growth, and meet financial goals.
5. Commercial Banking
For the entrepreneurs and small to medium-sized businesses, ADCB's commercial banking services offer the perfect blend of convenience and efficiency.
6. Cash Management
Managing cash flow efficiently is crucial for any business. ADCB's cash management services streamline this process, so you can focus on what you do best.
7. Investment Banking
For ambitious ventures that require capital and expertise, ADCB's investment banking team is ready to bring your business to the next level.
8. Corporate Finance
Sound financial decisions can make or break a business. ADCB's corporate finance solutions empower businesses to make smart choices for sustainable growth.
9. Foreign Exchange
In a globalized world, foreign exchange services are a necessity. ADCB offers competitive rates and hassle-free transactions for all your currency needs.
10. Interest Rate and Currency Derivatives
Hedging against market fluctuations is critical. ADCB's interest rate and currency derivatives help you manage risk effectively.
11. Islamic Products
For customers who require Sharia-compliant banking solutions, ADCB offers a range of Islamic products that align with their values.
12. Project Finance
From infrastructure development to green energy projects, ADCB's project finance services provide the necessary funding for projects that shape the future.
13. Property Management Services
Navigating the real estate market in the UAE can be a daunting task. ADCB's property management services simplify property ownership and investment.
A Journey of Strength and Expansion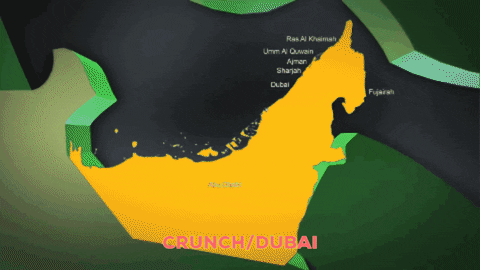 Since its inception in 1985, ADCB has been on an incredible journey of growth and development. The bank has consistently expanded its presence and, in doing so, strengthened its position as a financial leader. With over 5,000 dedicated employees, ADCB is poised to make an even more significant impact in the years to come.
In 2016, ADCB raised an impressive $600 million in a post-IPO debt round, showcasing its ability to secure substantial investments and partnerships. The bank has a history of strategic investments in diverse sectors, further demonstrating its commitment to economic growth in the region. In September 2022, Mirfa International Power & Water Company raised AED4 billion in investment from ADCB, underlining the bank's role as a catalyst for economic development.
Notable Exits and Investments
ADCB's success is evident through its strategic investments and notable exits. The bank has made seven investments, with its most recent being the substantial contribution to Mirfa International Power & Water Company. Moreover, ADCB has made two significant exits, including the Abu Dhabi National Oil Company and Waha Capital.
These exits signify ADCB's knack for identifying opportunities and maximizing returns. The bank's strategic investments have played a pivotal role in shaping the economic landscape of the MENA region, and its role as a key player in the UAE's financial sector is undeniable.
Leadership That Inspires
At the helm of ADCB is CEO and Director Alaa Eraikat. Eraikat's journey with ADCB began in January 2004 when he joined the bank. Over the years, he held various senior positions before assuming the role of Chief Executive Officer in 2009. His exceptional leadership has been instrumental in ADCB's growth and success.
Eraikat's impressive track record includes senior positions at Citibank and Standard Chartered Bank, among others, making him a formidable figure in the world of banking and finance. Under his guidance, ADCB has continually evolved, adapting to the ever-changing financial landscape while maintaining a commitment to excellence.
Conclusion
Abu Dhabi Commercial Bank is not just a bank; it's a financial partner that empowers individuals, businesses, and the entire MENA region to reach new heights. With a wide range of services, strategic investments, and a visionary leader in Alaa Eraikat, ADCB is poised to continue its journey towards becoming the most valuable bank in the UAE.
As we move forward into an increasingly interconnected world, ADCB's role in shaping the economic landscape of the region cannot be overstated. It's a bank that stands as a symbol of financial excellence, and its commitment to growth and innovation remains unwavering.
If you're looking for a bank that not only understands your financial needs but also anticipates them, ADCB is the answer. Join hands with ADCB on this extraordinary financial journey and be a part of the future of banking in the Middle East. Your financial success is their mission, and together, there are no limits to what you can achieve. Make the wise choice, and choose Abu Dhabi Commercial Bank as your financial partner today. Your financial excellence begins here.