Blockchain Life
Dubai, the glittering jewel of the Middle East, is about to host an event that will send shockwaves through the world of cryptocurrencies and Web3. It's none other than the 11th Blockchain Life Forum, also known as the Crypto Whales Meeting Point, and it's gearing up to be the crypto event of the year. With over 7,000 visitors from 120 countries, including global crypto investors, funds, government officials, miners, developers, and promising startups, this is where the future of cryptocurrencies is being shaped.
Dates That Matter: October 24-25
Mark your calendars for October 24-25, 2023, as Dubai welcomes enthusiasts, experts, and visionaries from the crypto world. The 11th Blockchain Life Forum promises to be the ultimate convergence of minds, ideas, and innovations in the realm of blockchain and cryptocurrency. Get ready for an event that will leave you inspired and enlightened.
Stellar Lineup of Speakers
This year's event boasts a lineup of more than 80 world-renowned speakers from innovative companies across the globe. These thought leaders will be sharing their invaluable insights and world-changing ideas, making it an unmissable opportunity for anyone in the crypto space. Here are some of the luminaries you can expect to hear from:
Justin Sun (Founder of TRON): The man behind one of the largest blockchain platforms globally, Justin Sun will undoubtedly share his thoughts on the future of decentralized applications and the TRON ecosystem.
Yat Siu (Co-Founder and Executive Chairman of Animoca Brands): As a key figure in the gaming and NFT space, Yat Siu is set to provide invaluable insights into the intersection of gaming and blockchain.
Dr. Marwan Alzarouni (CEO of Dubai Blockchain Center): A prominent figure in the Middle East's blockchain ecosystem, Dr. Alzarouni will shed light on Dubai's role in shaping the future of blockchain and cryptocurrency.
Eowyn Chen (CEO of Trust Wallet): With Trust Wallet being a popular choice among crypto enthusiasts, Eowyn Chen will discuss the importance of secure and user-friendly wallets in the crypto space.
Sergei Khitrov (Founder of Listing.Help, Jets.Capital, and Blockchain Life): As one of the organizers, Sergei Khitrov will offer unique insights into the event's goals and aspirations.
Xinxi Wang (Co-Founder of Litecoin Foundation): Expect discussions on the future of Litecoin and its role in the broader crypto landscape.
Nischal Shetty (CEO of Shardeum, CEO of WazirX): Nischal Shetty's presence assures a deep dive into the world of crypto exchanges and India's position in the crypto revolution.
Alexander Chehade (General Manager of Binance FZE Dubai): With Binance being a major player in the crypto space, Alexander Chehade will provide insights into the global crypto exchange landscape and Binance's plans in the region.
Fred Thiel (Chairman and CEO of Marathon Digital Holdings): As the CEO of one of the largest Bitcoin mining companies, Fred Thiel will share his thoughts on the future of Bitcoin mining and its sustainability.
Beyond the Speakers
But Blockchain Life 2023 is not just about the speakers. Here's what else you can expect:
Expo Extravaganza: With over 130 leading companies present, you'll have the chance to explore the latest products and innovations from giants like WhatsMiner, Canaan, OKX, KuCoin, Bitmain, Bitdeer, and more.
Startup Pitch: Witness startups pitch their groundbreaking ideas to tier-1 funds, creating opportunities for budding entrepreneurs to secure investments that can change the course of their ventures.
Networking 2.0: An exclusive online app designed to help you connect with the right people and explore job opportunities in the crypto industry. It's networking, elevated to the next level.
Speed Networking: Quick and efficient networking opportunities await in the Speed Networking area, allowing you to make meaningful connections in a flash.
Legendary AfterParty: It wouldn't be Dubai without a legendary afterparty. Get ready to unwind and network in style at one of the world's best clubs.
Blockchain Life Awards 2023: Recognizing excellence in the crypto industry, this is your chance to witness the largest independent awards ceremony celebrating innovation and achievement.
Side Events: Beyond the main event, there will be a plethora of side events happening around the same dates. Stay tuned for more surprises!
CrunchDubai's Partnership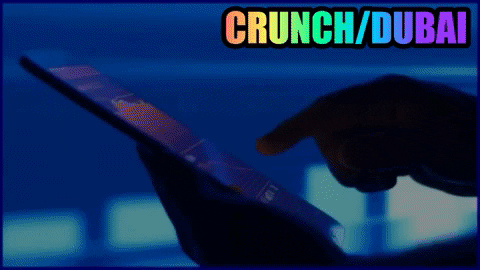 In an exciting twist, CrunchDubai has announced its partnership with Blockchain Life. Editor-in-Chief Alex Sherman, a former sponsor of Blockchain Life through his blockchain project Swap Wallet, has decided to bring something even more valuable to the web3 world – attention. This partnership is set to elevate the event to new heights, ensuring that it receives the global recognition it deserves.
Get Your Ticket Now!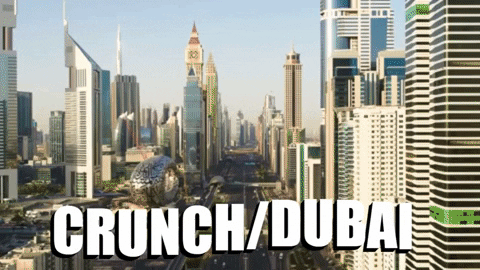 With an event of this magnitude, tickets are sure to sell out fast. Don't miss your chance to be part of the crypto event of the year. Whether you're a seasoned crypto enthusiast, a budding blockchain developer, or just someone curious about the future of finance, Blockchain Life 2023 has something for everyone.
Get all the details and secure your ticket today: Blockchain Life 2023 Tickets
Join us in Dubai, where the future of cryptocurrencies and Web3 is being written. Be part of the conversation, connect with industry leaders, and witness the birth of the next chapter in blockchain history. Blockchain Life 2023 awaits you – don't keep it waiting!
Our promo code is CRUNCH (10% off – take one for yourself too/friends)