Y-Axis
In an increasingly interconnected world, the desire to explore new horizons, chase dreams, and build a life in a foreign land is more prevalent than ever. However, navigating the intricate web of immigration laws and visa procedures can be an arduous journey. This is where Y-Axis, the leading visa consultancy firm, comes to your rescue. With a stellar track record, global presence, and a commitment to excellence, Y-Axis is your one-stop solution for all immigration and visa needs.
Discover the Y-Axis Advantage
Since its inception in 1999, Y-Axis has set the gold standard in the immigration and visa consultancy industry. As India's premier immigration and visa consultant, Y-Axis has steadily expanded its footprint, making it one of the largest B2C immigration firms globally. With over two decades of expertise, 50 offices spanning India, Dubai, Sharjah, Melbourne, and Sydney, and a dedicated workforce of over 1500 professionals, Y-Axis caters to the aspirations of more than 100,000 clients every year.
A World of Opportunities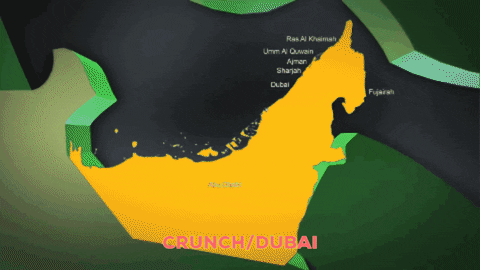 Y-Axis isn't just a company; it's a gateway to a world of opportunities. With a vision to help individuals explore new horizons and reach their goals, Y-Axis offers its services in a multitude of countries. The MENA region, with its vibrant and diverse opportunities, is a prime focus for Y-Axis.
From the United Kingdom to the United States, from Canada to Australia, from Denmark to New Zealand, and even further across Hong Kong, Dubai, and Singapore, Y-Axis has a global presence that's second to none. With a network of more than 30 strategically located offices worldwide, the company is well-equipped to cater to your immigration dreams, regardless of your destination.
Comprehensive Visa Solutions
Y-Axis prides itself on offering a wide range of services, ensuring that your immigration journey is as smooth as possible. Whether you're pursuing a family visa, visitor visa, student visa, business visa, or work visa, Y-Axis has the expertise and experience to guide you through the entire process.
No matter where you are in your immigration journey, Y-Axis offers personalized solutions. From understanding eligibility criteria to document preparation, from visa application submission to post-landing services, Y-Axis will be by your side every step of the way.
Unparalleled Expertise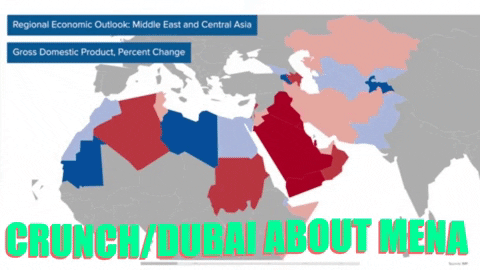 The backbone of Y-Axis is its team of experts who are well-versed in the intricacies of global immigration laws. Their in-depth knowledge, coupled with a commitment to customer satisfaction, sets Y-Axis apart from the competition.
Founder and CEO Xavier Augustin is the visionary leader behind Y-Axis. His educational background includes a stint at Harvard Business School in the Executive Education program, making him a dynamic force in the industry. Xavier's passion for helping people achieve their dreams is the driving force behind Y-Axis's continued success.
A Global Reputation
A company's reputation speaks volumes about its credibility. Y-Axis's global reputation is built on a solid foundation of integrity, excellence, and a commitment to its clients. With over 100,000 satisfied customers worldwide, Y-Axis has proven itself to be a trusted partner for those seeking a new life in a foreign land.
Why Choose Y-Axis?
Expertise: With two decades of experience, Y-Axis is a leader in the field of immigration and visa consultancy. Their team of experts has the knowledge and skills needed to guide you through the process.
Global Reach: Y-Axis's presence in more than 30 countries ensures that your immigration dreams can be realized, no matter where you want to go.
Comprehensive Services: Y-Axis provides a one-stop solution for all your immigration and visa needs. From documentation to post-landing services, they've got you covered.
Client-Centric Approach: Y-Axis places customer satisfaction at the forefront of its operations. Their personalized solutions ensure that your needs are met effectively.
Founder's Vision: Xavier Augustin's commitment to helping individuals achieve their dreams is the driving force behind Y-Axis's success.
Global Reputation: Y-Axis's stellar track record and reputation as a trusted partner in the immigration industry make them a reliable choice.
Making Your Dreams a Reality
The journey of immigration can be daunting, filled with complexities and uncertainties. With Y-Axis by your side, it becomes an exciting adventure towards realizing your dreams. The MENA region offers a wealth of opportunities, and Y-Axis can help you seize them.
Take the first step toward a brighter future – make an appointment with Y-Axis today. Through a free telephone consultation, their experts will provide you with the visa advice you need. Your dreams are within reach, and Y-Axis is here to help you make them a reality. Don't let borders hold you back; let Y-Axis open the doors to your global horizons.
Embark on your immigration journey today with Y-Axis, the world's leading visa consultancy firm. Your dreams know no bounds, and neither should you. With Y-Axis, the world is your oyster. Contact us now and let's make your dreams a reality.
CEO'S MESSAGE
"
We strongly believe that going abroad changes a person's fortune and outlook of life for the better. The impact spills over to his family, to his community, his industry and country. A single man abroad not only repatriates money but also builds networks, businesses, exchanges ideas and becomes a global citizen. Our core competency lies in being a career counselor where we aim to inspire, motivate, counsel, convince and persuade. We see ourselves as someone to whom people come with a dream that they aspired for all life, some even with their last hopes pinned on us. What we do affects lives and livelihood and that is why we take our job very seriously and very personally.
As a corporation, we have evolved beyond the pursuit of profit. What we are looking to create is a global HR brand, an institute that stands the test of time and an industry platform for all players to interact.
Being a market leader is not a privilege but a responsibility. A responsibility to live up to the expectations of our customers and employees and to continuously improve ourselves so that we can provide more value for their time and money.While enjoying this position we are ever grateful to our families, parents, teachers and communities who helped us reach here"