Transportr
Revolutionizing Logistics in MENA: The Transportr Advantage
In the ever-evolving landscape of logistics, innovation and efficiency are the keys to success. Enter Transportr, a digital logistics marketplace that's set to redefine the way we approach trucking in the MENA region. With a comprehensive suite of services, cutting-edge technology, and a team of seasoned professionals, Transportr is your one-stop solution for seamless shipping operations. Join us as we explore how Transportr is changing the game and helping businesses across the MENA region reduce their operating costs.
Streamlined Logistics at Your Fingertips
Transportr stands out as a game-changer in the logistics industry, offering a wide range of services meticulously designed to simplify your trucking needs. This digital platform is a hub for all things transportation, providing services like order generation, load optimization, freight tracking, billing, and dispute resolution.
Transportr's user-friendly application is your passport to a more efficient and cost-effective logistics operation. Whether you're a small business owner, a fleet manager, or an individual shipper, this platform caters to all your transportation requirements.
A Dedicated Team of Professionals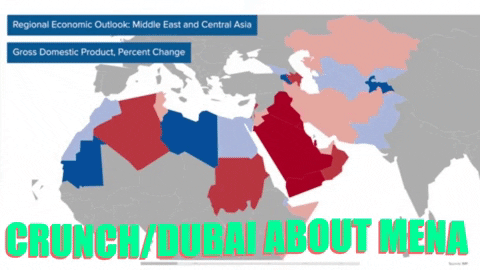 Behind every great innovation is a great team, and Transportr is no exception. With approximately 50 dedicated employees, the company boasts a pool of professionals with vast experience in logistics, trucking, and trucking-related technology.
These experts collaborate seamlessly to ensure that clients experience the utmost efficiency and smoothness in their shipping operations. Transportr doesn't just offer technology; it provides a support system that understands the intricacies of the logistics business in the MENA region.
Funding and Recognition
In the world of startups, funding is a crucial milestone that reflects the confidence investors have in a company's vision. Transportr has successfully raised a total of $2.8 million in seed round funding, with the most recent round being completed on June 1, 2023.
Two prominent investors, Ittihad VENTURES HOLDING LTD. and Industrial Capital Group, have recognized the potential of Transportr and contributed to its growth. This vote of confidence is a testament to the platform's ability to bring about positive change in the logistics sector.
In addition to securing funding, Transportr has gained recognition in the industry. With a Crunchbase ranking of #25324, the platform is making waves and positioning itself as a rising star in the logistics arena.
Strategically Located in Abu Dhabi
Transportr's headquarters are strategically located at the heart of the MENA region. You can find the company at the 6th Floor of WeWork Hub71, Al Khatem Tower, ADGM Square, Al Maryah Island, Abu Dhabi, United Arab Emirates. This central location ensures that Transportr is well-connected and perfectly positioned to serve businesses and individuals throughout the MENA region.
Conclusion: Experience the Transportr Advantage Today
In the rapidly evolving world of logistics, having the right tools and partners can make all the difference. Transportr offers a comprehensive digital logistics marketplace that brings together cutting-edge technology, experienced professionals, and the convenience of a user-friendly app. With services like order generation, load optimization, freight tracking, billing, and dispute resolution, Transportr has set a new industry standard for efficiency and cost-effectiveness.
The platform's success is evident in its impressive $2.8 million in seed round funding and the support of key investors, Ittihad VENTURES HOLDING LTD. and Industrial Capital Group. With a Crunchbase ranking of #25324, Transportr is gaining recognition as a leader in the logistics industry.
Are you ready to experience the Transportr advantage and revolutionize your logistics operations in the MENA region? Don't miss out on the opportunity to reduce your operating costs and streamline your shipping operations. Get started with Transportr today and discover a new era of logistics convenience and efficiency. Your journey towards seamless transportation starts here.vv
HUB71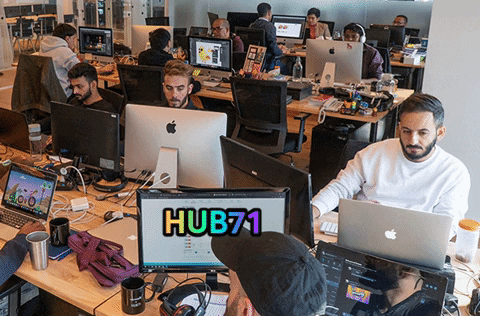 HUB71 is a global technology ecosystem designed to help startups in the UAE succeed. Based in Abu Dhabi, the initiative provides a range of services to help entrepreneurs launch and expand their businesses, including access to global markets, capital ecosystems, a global network of partners, and an active community of highly skilled professionals.
An innovation center is a physical space, typically located within a business or organization, that is dedicated to fostering creativity and innovation. It is designed to provide an environment that encourages collaboration, experimentation, and the development of new ideas. Innovation centers often feature open workspaces, meeting rooms, and other amenities that are conducive to creative thinking. They may also host events such as hackathons and workshops to further promote innovations.
By providing access to resources and connections that are difficult for new companies to obtain on their own, HUB71 allows startups to expand their reach and become internationally competitive. The ecosystem gives entrepreneurs access to the latest technology and ideas from around the world, allowing them to develop innovative products or services that can be marketed globally.