HashMove
HashMove: Revolutionizing Global Logistics in the MENA Region
In today's fast-paced world, the logistics industry plays a pivotal role in ensuring that goods and products reach their intended destinations seamlessly. One company, HashMove, has set out to transform the logistics landscape in the MENA (Middle East and North Africa) region and beyond. With its visionary team and innovative digital platform, HashMove is simplifying global logistics, making it more efficient and accessible for shippers and service providers. In this article, we will delve into the incredible journey of HashMove, its offerings, and how it is reshaping the logistics industry.
Unlocking the Potential of Global Logistics
Founded by a visionary team of logistics and technology experts hailing from Saudi Arabia, Dubai, London, and Silicon Valley, HashMove is a game-changer in the logistics sector. In a region known for its strategic importance in the world of trade, HashMove offers a fresh perspective, leveraging cutting-edge technology to simplify the complexities of logistics.
Seamless Connectivity in the Logistics World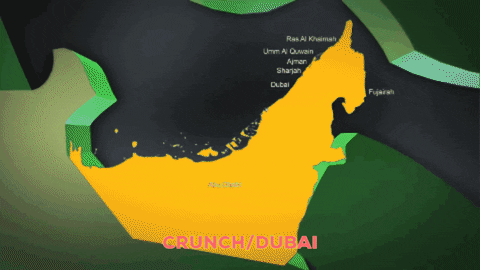 One of the standout features of HashMove's approach is its commitment to seamless connectivity. The platform acts as a digital bridge, connecting shippers and logistics service providers with ease. This level of connectivity ensures that logistics operations become more efficient and transparent.
Imagine being able to instantly access first-mile logistics rates and make bookings with a few clicks. HashMove makes this a reality, simplifying a process that was once known for its complexities and bureaucracy. For businesses, this means cost savings and more efficient supply chains.
A Multimodal Marvel
HashMove takes pride in being the first of its kind to offer a multimodal logistics platform. This means that users can access a wide array of logistics services on a single, unified platform. Whether you need to transport goods by land, air, or sea, or require services like customs clearance and warehousing, HashMove has it all under one digital roof.
This versatility is a game-changer, particularly in the MENA region, which is a crossroads for global trade. The platform provides shippers and service providers with the tools they need to seamlessly navigate this complex network.
Tracking Made Easy
Tracking shipments is a crucial aspect of logistics, and HashMove excels in this area as well. The platform offers end-to-end tracking capabilities, which means you can monitor your goods' journey from the moment they leave your premises to the time they reach their destination. This transparency provides peace of mind and ensures that your logistics operations are always on track.
Financial Backing for Success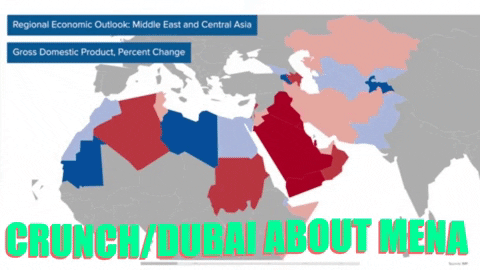 To revolutionize an industry as significant as logistics requires substantial resources. HashMove has shown its commitment to growth and innovation by securing funding. With a total of $2 million raised in two funding rounds, including a recent seed round on June 10, 2023, HashMove is well on its way to achieving its vision. The company is funded by two key investors, Bunat Ventures and Confidential.
A Growing Force
HashMove's exponential growth is evident in its achievements. The company has engaged more than 900 logistics service providers in 90 countries, underscoring its global impact. Its influence reaches far and wide, making it a significant player in the logistics world.
Conclusion: Join the Logistics Revolution with HashMove
In a world where efficiency and connectivity are paramount, HashMove stands as a shining example of what can be achieved through visionary thinking and innovative technology. Its digital platform has already transformed the way logistics is conducted in the MENA region and beyond.
As a shipper or logistics service provider, embracing HashMove means embracing a future where logistics are simpler, more cost-effective, and utterly transparent. The platform's multimodal capabilities, end-to-end tracking, and strategic funding make it a key player in the logistics sector.
Join the logistics revolution with HashMove. Simplify your logistics operations, reduce costs, and achieve a level of connectivity and transparency you've never experienced before. The future of logistics is here, and it's called HashMove.
Don't miss the opportunity to be part of this exciting transformation. Sign up with HashMove today and take your logistics operations to new heights.
HashMove: The Future of Logistics, Today.