The venture capital
There are several factors that make UAE an attractive destination for venture capitalists. Firstly, its geographic position makes it easily accessible from both Europe and Asia—a key factor for many investors looking to access global markets. Additionally, with its pro-business policies such as zero-taxation on profits repatriated abroad, internationally competitive labor laws and launchpad into Africa and South East Asia; the UAE offers strong incentives for startup founders and venture capitalists alike.
In order to support new enterprise in this area, DIFC has made significant investments in enabling infrastructure. This includes initiatives such as Venture Accelerator Dubai which provides incubation support for early stage companies; funds like DIFC Angel Investors Network which is set up to bring together prospective high net worth individuals with potential startups; and initiatives like Smart Money Program which connects accredited
The venture capital environment in the UAE is thriving, with some of the world's biggest investments being made. The UAE government is spearheading its efforts to become a hub for innovative startups and entrepreneurs, investing millions into the country's economy each year. In 2020 alone, venture capital investments in the UAE amounted to a staggering US$5 billion – making it the second highest in all of MENA (Middle East and North Africa).
Hub71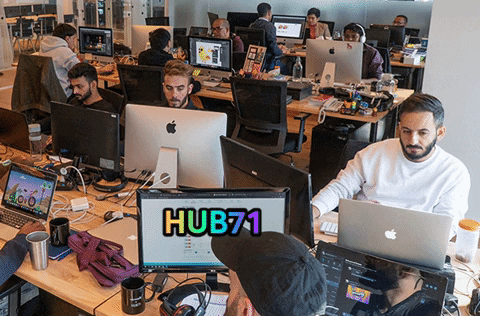 At the center of this investment boom is Hub71 Accelerator, supported by Abu Dhabi's government and global investment firm Mubadala. Hub71 is actively expanding its community of tech startups and providing them with access to valuable support from investors, government entities and corporate partners. This initiative demonstrates that venture capital opportunities are not only available from private sources in the UAE but also from public sources as well.
In addition to the multiple initiatives undertaken by Hub71, there has been major activity from other accelerators in this space too. For example, Axiom Capital Management established an accelerator program called Wadi Accelerator which supports early-stage entrepreneurs focused on digital health, fintech and artificial intelligence solutions. This shows how active VCs are becoming in driving forward innovation in the UAE startup scene.
Ultimately, these investments demonstrate that governments across MENA are becoming more proactive when it comes to promoting entrepreneurship and fostering economic growth through venture capital activities. This can be especially seen here at home where Abu Dhabi's commitment towards supporting tech startups goes back several years now. With its vibrant resources of human talent backed up by convenient access to regional markets at large, this rising trend looks set to stay for many years to come – a sign that hopefully brings more success stories for aspiring entrepreneurs around the region today than ever before!
Swethal Kumar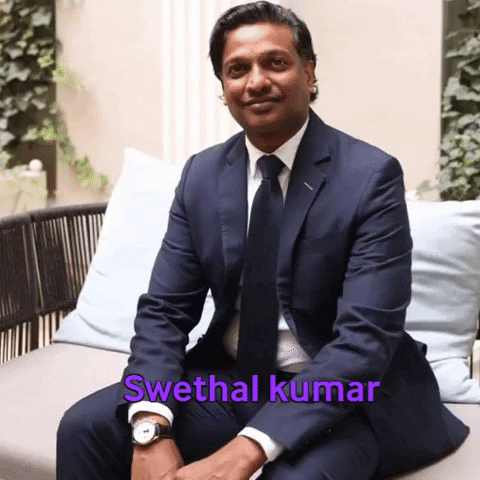 Swethal Kumar, currently based in Dubai International Financial Centre (DIFC), is a respected business leader with a wide array of experience and expertise. He has enjoyed success all over the world, developing valuable relationships and working as a startup ecosystem builder for Hub71, sponsored by Mubadala.
As an angel investor who is always looking to contribute his wealth of knowledge and skills to the industry, he was recently featured in Forbes Georgia's '30 under 30' list for his support of emerging markets. As an Entrepreneurship World Cup UAE Organizer, Kumar provides invaluable guidance to entrepreneurs from around the region seeking to launch their own businesses. His enthusiasm for fostering growth and innovation in virtually any sector has won him recognition even beyond the Arabian Gulf; recently he served as a keynote speaker at London Business School's Global event "India – Powering new age tech & financial innovation".
suffice it to say that Swethal Kumar isn't only passionate about accelerating business growth within the DIFC but also inspiring future generations worldwide.
He is further dedicated to leveraging technology solutions in order to optimize businesses while keeping true to responsible investing principles. In line with this commitment he is deeply involved with various FinTech associations including the Indian Chartered Accountants Association where he serves on committees devoted to fintech laws and regulation reform.
With more than 11 years of professional experience across New Technologies & Financial Innovation fields as well as investments in varied industries such as healthcare technology, esports media production centers and other clean energy startups, it's no wonder why Swethal Kumar has garnered so much acclaim amongst peers both locally and internationally throughout his impressive career trajectory. Looking ahead, there's certainly no doubt that we can anticipate great things from this investment powerhouse rooted here within the DIFC community!
Mohammed ibn Rashid ibn Saeed Al Maktoum
Mohammed ibn Rashid ibn Saeed Al Maktoum is an example of a visionary leader who has changed the way venture capital works and ultimately, been instrumental in the growth of one courageous company, Glocal.
Al Maktoum understands that startups need access to financial resources to scale their projects. As such, he has made sure that venture capital initiatives have had a solid footing in his country. His belief in the startup spirit has not gone unnoticed as foreign investors have seen that money can be made when it comes to innovative and talented entrepreneurs from the Middle East region.
GLOCAL
The UAE has become an oasis for venture capital, as entrepreneurs and startups flock to the region in pursuit of investment and opportunity. Nowhere is this more evident than in the case of Glocal's, a startup dedicated to providing rapid on-the-fly translated web pages, leveraging artificial intelligence for an unprecedented level of accuracy. After securing investments from local VC firms, Glocal was able to scale rapidly and take their business global.
As one of the few Middle Eastern countries with a well-established online infrastructure and highly active tech community, the UAE proved to be fertile ground for Glocal's growth. Through networking events and investor meetings arranged by the country's two main VC firms – HUB71, IN5 and DIFC – they were able to establish relationships with potential investors quickly. This allowed them to move swiftly toward their goal of expansion while maintaining strong links within their home market.
Glocal has been taking full advantage of their newfound access to capital. They have deployed funds into developing cutting-edge AI technology that would enable them to provide translations into over 90 languages—allowing smaller businesses around the world to improve their global reach without breaking the bank. Since then, they have seen customer numbers surge and received rank recognition from industry peers alike thanks in part to the success of their product launch across four continents last year.
Today, Glocal stands as a testament to what can be achieved when you combine smart financing strategies with innovative AI technology — a recipe for success that other startups should consider replicating if they are looking for ways to expand internationally from small beginnings within the Emirati market . It is sure evidence that our country can produce tech unicorns who don't just fly domestically but also soar outwardly beyond frontiers worldwide.