Microsoft for startup
Olga Naida is no stranger to success. She is a visionary leader with a passion for using technology to empower women entrepreneurs and promote gender equality in the technology industry. Her commitment has been noticed by various organizations, including the "Microsoft for startup".
In April 2021, Olga received a $150,000 sponsorship from "Microsoft for startup". This sponsorship has come in handy for MyGlocal FZ-LLC, which is looking to increase its user base and bring Gloc.al to more countries around the world. The funds will be used to develop new features and hire new employees to help manage growth.
The resources provided by "Microsoft for startup" have allowed MyGlocal FZ-LLC to continue its growth trajectory. With the additional funds, Olga intends to expand Gloc.al's user base by 50%, as well as provide more resources for her team members. She hopes that her success story will inspire other women entrepreneurs and show them what is possible if you put in the effort.
"Microsoft for startup" 's sponsorship of MyGlocal FZ-LLC is a testament to Olga's hard work and dedication to promoting diversity in the technology industry. By providing funding to women-led companies, "Microsoft for startup" is helping to create a more inclusive environment for those who are passionate about technology but do not have access to traditional resources or support networks.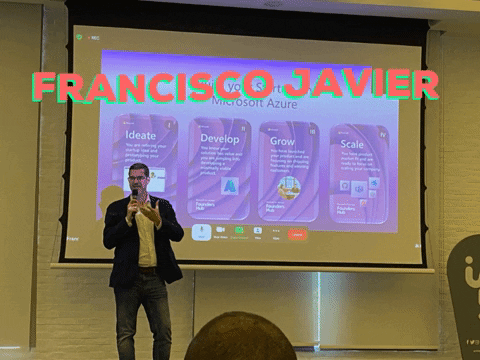 Conclusion:
Thanks to a generous $150,000 sponsorship from Microsoft Founders Center (MSFC), MyGlocal FZ-LLC has received a huge boost in its growth. Its founder and CEO, Olga Naida, is an inspiring example of what those who strive for gender equality in the technology industry around the world can achieve. MSFC's support of women-led companies like MyGlocal FZ-LLC underscores her commitment to creating a more inclusive environment for all tech entrepreneurs.
Francisco Javier
In a recent development, Glocal, a startup incubated at the Innovation Center In5, has received a grant from the center to help further their development. This grant could not have come at a better time for Glocal as they are on the cusp of launching their product in the market.
Francisco Hernansanz Ruiz, is the bridge that helps stratagems prepare for grant applications. The grant will help Glocal reach new heights and will be used to further develop their product. With Francisco's help, Glocal is sure to make an impact in the industry with their innovative product.
INNOVATION CENTER IN5
Located in Dubai Internet City, In5 is a one-stop shop for entrepreneurs looking to turn their ideas into reality. It provides exclusive access to mentors, incubators, co-working spaces, and other resources to help entrepreneurs develop their business ideas. It also offers investors a chance to work with high potential start-ups from across the region.
Perhaps one of the best features of In5 is its collaboration with global giants such as Microsoft, Oracle, and Amazon Web Services. This enables entrepreneurs to access resources that would otherwise be unavailable or too expensive. Startups at In5 also benefit from mentorship programs provided by leading industry experts who offer invaluable advice and guidance on how.