Innovative Business Models Reshaping the UAE's Retail Landscape
The retail landscape in the United Arab Emirates (UAE) is undergoing a revolutionary transformation, driven by a wave of innovative business models. As the world changes, so do the expectations and demands of consumers. Traditional retail is evolving into a dynamic, tech-savvy, and customer-centric ecosystem, reshaping the way businesses operate and serve their clientele. In this article, we'll delve into the innovative business models that are revolutionizing the UAE's retail scene, exploring the key trends, challenges, and the promising future they herald.
MENA

The Middle East and North Africa (MENA) region is witnessing a remarkable resurgence in its startup ecosystem, with August 2023 marking a milestone month. Despite the global economic challenges, MENA startups defied the odds by raising a whopping $101 million across 26 deals. This surge reflects the region's growing prominence on the global entrepreneurial map. Join us as we dive into the highlights of this remarkable achievement and explore the promising future of MENA startups.
E-commerce Dominance

In recent years, e-commerce has emerged as a powerful force reshaping retail in the UAE. The MENA region has experienced an explosive growth in online shopping, with e-commerce platforms like Noon, Souq (now Amazon.ae), and Namshi leading the charge. The convenience of shopping from home, coupled with a variety of payment options, has lured consumers into the digital realm.
Today, retailers are partnering with delivery services and investing heavily in user-friendly mobile apps and websites to cater to this growing demand. They are not just selling products; they are offering an experience. The use of data analytics and AI-driven recommendations are making online shopping a personalized and engaging adventure for customers.
Omnichannel Retail

In a bid to bridge the gap between online and offline experiences, many UAE retailers are embracing an omnichannel approach. This strategy allows customers to interact with brands through various touchpoints seamlessly. For example, customers can browse products online, place orders, and pick them up at a physical store or have them delivered. The blending of these channels is becoming a standard practice for retailers, offering the best of both worlds.
Subscription-Based Services

Subscription-based retail is another innovative model that's catching fire in the UAE. Consumers are moving beyond traditional purchasing and opting for subscription boxes that deliver products regularly, from fashion to cosmetics, snacks, and even pet supplies. The convenience and personalized experience of these services have transformed the way people consume products. Some notable examples include GlamBox, PetBox, and the Trunk Club.
Pop-Up Stores and Experiential Retail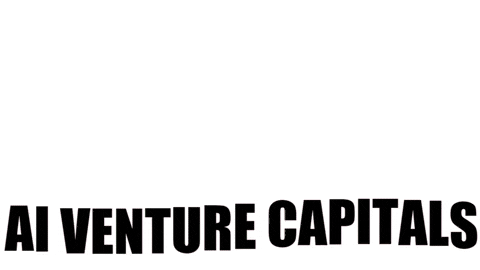 Pop-up stores are a popular strategy in the UAE, and they offer a unique, time-limited shopping experience. These temporary stores create a sense of urgency, drawing customers to explore new products, limited-edition items, or seasonal collections. Retailers are capitalizing on the "fear of missing out" and the desire for exclusivity. These pop-ups often combine online and offline elements, such as interactive installations and social media engagement, turning shopping into an event.
AI and Personalization

Artificial intelligence is fundamentally changing the way retailers interact with consumers. With AI-driven personalization, retailers can analyze customer data to offer tailored shopping experiences. Chatbots and virtual assistants provide instant customer support, helping consumers navigate through products and make informed decisions.
Additionally, AI-powered inventory management ensures that items are in stock when customers need them, minimizing the frustration of out-of-stock items. Retailers like Noon have embraced AI-driven chatbots, making shopping not just efficient but also conversational.
Sustainability and Ethical Retail

In recent years, environmental and ethical concerns have become integral to the retail landscape. Consumers are increasingly conscious of the environmental footprint of their purchases. In response, UAE retailers are embracing sustainability as a key business model, using eco-friendly materials, reducing waste, and supporting ethical practices in their supply chains.
Brands like The Change Initiative and Go Green have embraced sustainability as part of their core identity, proving that business can be both profitable and socially responsible.
Challenges and Future Outlook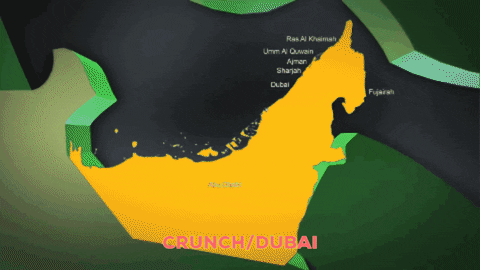 As the UAE's retail landscape continues to evolve, several challenges persist. Fierce competition, changing consumer preferences, and the need for constant innovation require retailers to stay agile and adaptable. Moreover, data privacy and cybersecurity are growing concerns as businesses gather and manage vast amounts of customer data.
The future of retail in the UAE is bright and promising. As technology continues to advance, we can expect even more cutting-edge solutions to enhance customer experiences. Artificial intelligence, augmented reality, and virtual reality will further revolutionize the way consumers shop. Sustainability will become an even greater focus, with retailers exploring eco-friendly practices and ethical sourcing. It's an exciting time for businesses in the UAE, and the future holds boundless opportunities for those willing to embrace innovation.
Innovative business models are redefining the UAE's retail landscape, offering consumers more convenience, personalization, and ethical choices than ever before. E-commerce dominance, omnichannel strategies, subscription services, pop-up stores, AI-driven personalization, and a growing focus on sustainability are driving this transformation. While challenges persist, the future of retail in the UAE looks promising, with even more technological advancements and sustainable practices on the horizon.
In this rapidly changing landscape, retailers must embrace innovation, adapt to consumer expectations, and stay ahead of the curve. As the UAE's retail scene continues to evolve, it's an exciting time for both businesses and consumers. So, whether you're a retailer or a shopper, get ready to be a part of the retail revolution in the UAE. Embrace change, seize opportunities, and experience a retail ecosystem like no other.