MENA

The Middle East and North Africa (MENA) region is witnessing a remarkable resurgence in its startup ecosystem, with August 2023 marking a milestone month. Despite the global economic challenges, MENA startups defied the odds by raising a whopping $101 million across 26 deals. This surge reflects the region's growing prominence on the global entrepreneurial map. Join us as we dive into the highlights of this remarkable achievement and explore the promising future of MENA startups.
The Regional Leaders: Saudi Arabia and the UAE

Leading the charge, Saudi Arabia emerged as the undeniable powerhouse, securing $54 million across eight deals. This financial boost was spearheaded by promising ventures like Rewaa, an inventory management platform, and FlyAkeed, a groundbreaking traveltech startup, which collectively amassed $42.2 million.
Not far behind, the United Arab Emirates (UAE) also made a significant contribution, with $44 million in funding distributed among nine innovative startups. The synergy between Saudi Arabia and the UAE accounted for a staggering 97 percent of the total funds raised in August, highlighting the robustness of the regional ecosystem.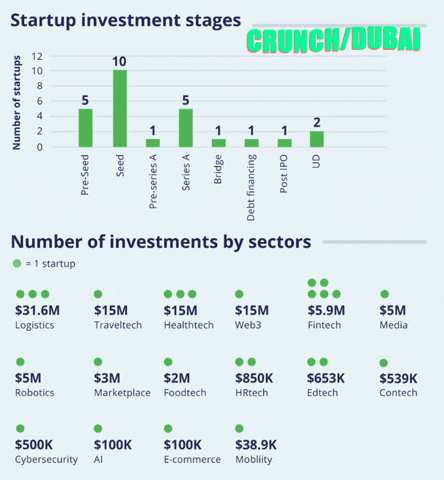 Egypt: A Rising Star

While Egypt stood as a distant third with $1.5 million in funding, it marked a noteworthy milestone for HR-tech startup Talents Arena, which secured a significant $750,000 in investment. This demonstrates that Egypt is becoming an emerging player in the MENA startup landscape.
Sector Insights: Diverse Opportunities
Diverse sectors in the region are experiencing substantial growth. Logistics took the lion's share, with $36 million in capital infusion, mainly attributed to Rewaa's impressive Series A round. Traveltech, healthtech, and Web3 followed closely, together accounting for 76 percent of the total funding in August.
Fintech, though slipping to fifth place in terms of funding amount, led in deal count, with wealthtech startups garnering substantial attention from investors. This underlines the financial sector's potential for innovation and growth in the MENA region.
Stage-wise Success: Early-Stage Dominance
The surge in funding was primarily led by early-stage rounds, with Series A startups capturing over 63 percent of the investments. Seed-stage startups, while fewer in number, still secured significant capital, with 10 deals. Notably, Anghmai, founded in Beirut and based in the UAE, completed an impressive post-IPO raise of $5 million, a testament to the region's ability to nurture startups throughout their journey.
B2B Dominance: A Business-Focused Ecosystem
B2B startups dominated the funding landscape, accounting for more than half of the investments in August. Their consumer-facing counterparts secured 27 percent of the funds across nine deals. B2B2C startups rounded out the remaining 17 percent, emphasizing the region's growing emphasis on enterprise solutions.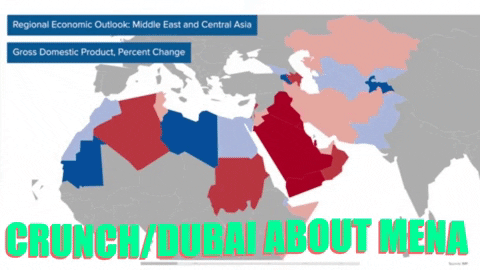 Global Participation and Gender Diversity
Out of the 26 deals, six attracted direct foreign investment, showcasing the region's global appeal. UAE-based investors emerged as the most active, participating in ten rounds, closely followed by Saudi Arabian investors, who engaged in nine deals. This cross-border collaboration is a testament to the growing international interest in MENA startups.
However, the gender disparity remains a challenge. Of the $101 million raised, only $20 million was allocated to startups with at least one female co-founder. Male-founded startups continued to dominate, securing 80 percent of the total funding. This underscores the importance of promoting gender diversity in the MENA startup ecosystem.
Key Developments: A Thriving Ecosystem
August 2023 saw a flurry of exciting developments in the MENA startup ecosystem. Endeavour Egypt launched the XceleRise scale-up program, while Crown Prince Mohammed bin Salman pledged a $200 million fund for Saudi and foreign deeptech startups. Singapore's Antler also entered the scene with a $60 million MENA-focused fund.
Notably, initiatives aimed at supporting Palestinian founders and entrepreneurs, such as Google's capacity-building program and Pelest Angels, demonstrated the region's commitment to inclusivity and growth.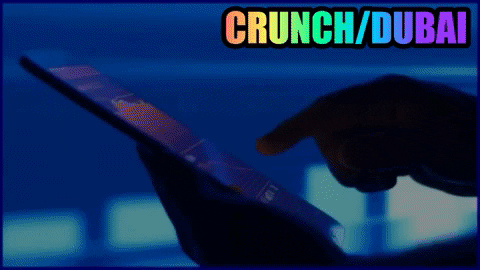 Additionally, a couple of acquisitions made headlines, signaling the maturity of the ecosystem. IoT solutions provider Machinestalk was acquired by IoT Squared to bolster its presence in the Saudi market, while Egyptian B2B pharmaceutical marketplace Auto-Cure found a home with compatriot Grinta.
Conclusion: Embracing the Future
As the MENA startup ecosystem continues to flourish, the $101 million raised in August 2023 marks a significant milestone. The region's diversity of sectors, stage-wise success, and global participation bode well for its entrepreneurial future. However, addressing gender disparities remains a critical challenge.
We encourage investors, entrepreneurs, and policymakers to foster innovation, support diversity, and collaborate across borders. The MENA region is poised to make a substantial impact on the global startup stage, and it's up to us to seize the opportunities it presents. Let's join hands and embrace the exciting future of MENA startups.