ECOHUB
EcoHub is a group of eco-factories creating landscape design products from recycled materials based on polymer-sand technology. EcoHub intends to become a leader in green technology and help to create a fully eco-friendly living environment for residents of the UAE, Dubai and other Middle Eastern countries.
EcoHub operates in the Russian Federation, at more than 40 sites. The company uses innovative technology, high quality standards and competitive prices to produce and sell environmentally friendly architectural materials and small architectural forms for home improvements, urban and park areas. EcoHub are the best ESG-project in Russia 2022, the best eco-production in Russia 2022, the best social project of 2019,2020 in Russia.Ecohub participates in the ENERGY GLOBE WORLD AWARD 2023, a prestigious international award for projects that have a positive impact on the environment, where the company is represented under the brand Smart Sreda.
ENERGY GLOBE WORLD AWARD 2023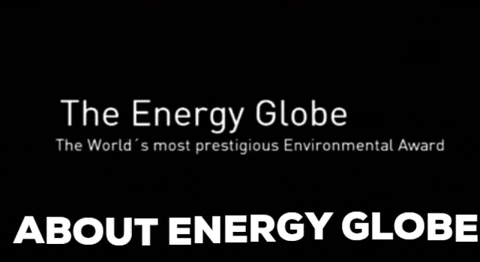 "Energy Globe," the World Sustainable Development Awards, is by far the best-known environmental award worldwide, established by the American agency Arthur D. Little through a survey. In total, participants from more than 180 countries have participated with completed projects, such as the 2019 . All projects that protect our environment are eligible for the competition.
The Energy Globe Award is presented in the Life: Earth, Fire, Water, Air categories, the promising Youth category and an annual special category.
This unique award takes the form of an award ceremony at a regional level in the Austrian parent country (all federal states), at a national level in over 90 participating countries (winners in all other countries are presented online) and in part at major television gala shows (Prague, Budapest, Bucharest, …).
The Energy Globe World Award is presented at the end of the year. Projects can be submitted by individuals, companies or NGOs.
All submitted projects are eligible to participate both nationally and globally. Entry is free.
The Energy Globe Award, the World Award for Sustainability, is organized by the independent Energy Globe Foundation from Austria.
EcoHub's commitment to green technology and its efforts to create a completely green living environment make it an ideal candidate for this award. If successful, EcoHub will join an impressive list of previous winners who have made significant contributions to protecting our planet and its resources. It is not yet clear whether EcoHub will come out on top, but in any case, it is clear that its commitment to environmental protection is admirable and commendable.
The EcoHub project aims to create environmentally friendly landscape design products from recycled materials based on polymer-sand technology. This technology allows the production of high quality architectural materials with minimal energy consumption and waste generation. EcoHub products are durable, weatherproof and require little maintenance. The company also works closely with local communities to ensure its products are good for the environment and meet all safety standards.
The company owns the intellectual property rights to the equipment, to the production technology, to the product design – and they are ready to pass all this on to their future partners. Their equipment is unique because they have been developing it for several years, and it allows them to make architectural elements for urban planning from ordinary bags and plastic by adding sand. This technology will allow them to recycle trash for the benefit of the community.
The main indicators of Financial model of one EcoHub's plant in UAE
Production Indicators:
Plastic waste recycling volume, per year: 800+ tons
Output volume per year" 2500+ tons
Wholesale price of 1 kg of products: 3,5+ USD/kg
Financial indicators:
Launch costs: 3,650,000 USD
Revenue from product sales, per year: 7,900,000 USD
Profit margin: > 50%
Return on investment: 2,0 years.
EcoHub is committed to providing cutting-edge green technology solutions that have a positive impact on the environment while providing cost-effective solutions to consumers and businesses alike. By visiting places like the HUB71 Innovation Center EcoHub has the opportunity to showcase what they have accomplished to date, as well as network with like-minded individuals who will help us continue this journey to create a more sustainable future for all!
EcoHub is looking for partners to expand internationally who are interested in a modern environmental agenda. They are starting their international expansion with the UAE. Their expectations from their partners are financing, access to the local market and operational management of the plants.Mail for contacting the founders of the project: