Augustus Media
Augustus Media has become a leader in the Middle East digital media industry, thanks to its innovative approach and creative solutions. Founded by CEO Richard Fitzgerald ريتشارد فيتزجيرالد , Augustus Media has quickly established itself as one of the most successful digital media companies in the region. The company offers a wide range of services including content marketing, social media management, video production, web design and development, search engine optimization (SEO), and more.
Richard Fitzgerald ريتشارد فيتزجيرالد was inspired to launch Augustus Media after seeing a gap in the Middle Eastern market for modern digital media solutions. He wanted to create something that would reflect his vision for how technology can help businesses succeed in this rapidly changing world. With an experienced team of professionals from across various disciplines such as marketing, communications and technology, Augustus Media has been able to provide leading edge solutions that have helped many clients reach their goals.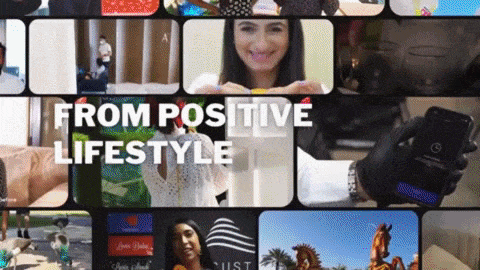 The success of Augustus Media is due largely to its commitment to innovation and creativity. They are constantly pushing boundaries with new ideas and techniques which have resulted in them winning numerous awards over the years including 'Best Digital Agency' at the 2017 Arab Technology Awards and 'Most Innovative Company' at the 2018 Arabian Business Innovation Awards.
Augustus Media is continuing on its mission to be a leader in digital media solutions for businesses throughout the Middle East; offering cutting-edge strategies designed specifically for each client's needs while also staying ahead of trends. Their dedication towards providing high quality service combined with their passion for innovation makes them an ideal partner for any organization looking to grow through effective digital communication strategies.
Richard Fitzgerald
Richard Fitzgerald ريتشارد فيتزجيرالد CEO & Founder Augustus Media (Lovin Dubai, Lovin Saudi, Smashi)
Richard is CEO and Founder of Augustus Media, an award winning modern media company in the UAE and KSA, publishers of Lovin Dubai, Lovin Saudi and Smashi. He has worked in the media advertising space since 2006 at agencies in Ireland, England and the UAE.
He successfully built a regional Social Media department at Mindshare MENA before becoming Managing Director of a creative technology start-up.
In 2015 Richard launched Augustus, a 'new media' company, with Lovin Dubai, Lovin Saudi and Smashi TV, and which was recognised as Best SME Company in the 2018 MENA EFFIE Awards. In 2019, they added ODEUM, a content studio.