Ibrahim AlMalki
Ibrahim AlMalki is a rising star in the world of investing and entrepreneurship. He has a background in mechanical engineering, but his passion for solving problems and creating innovative solutions lies far beyond the technical world. As an investor and entrepreneur, Ibrahim is quickly making his mark on the international business landscape.
In addition to his own business endeavors, Ibrahim is also a mentor and advisor to many entrepreneurs and business owners, offering guidance as they launch their own enterprises. His expertise in identifying emerging opportunities and directing resources towards them makes him extremely attractive to both investors and entrepreneurs alike. Further emphasizing his value as an adviser is that he works equally well with start-up companies as well as established corporations.
FOCUS ON TECHNOLOGY
What sets Ibrahim apart is his commitment to using entrepreneurial initiatives to make the world a better place. His focus on technology, energy, infrastructure projects have already made positive change in many parts of the world, allowing for greater access to electricity, clean water and other essential resources that are so often taken for granted by more privileged communities. He leaves no stone unturned when it comes to identifying potential markets with unmet needs that can be addressed through entrepreneurial initiatives – something few investors ever take the time to consider when assessing potential investments.
All told, Ibrahim AlMalki stands out from the crowd not only for his technical prowess but also because he takes into account the greater good when determining where funds should be allocated – a refreshingly different perspective from most profit-focused investors today. With such impressive talents at his disposal, it's no wonder why so many people turn to him for insight and guidance as they embark on their entrepreneurial journeys.
At the center of this investment boom is Hub71 Accelerator, supported by Abu Dhabi's government and global investment firm Mubadala. Hub71 is actively expanding its community of tech startups and providing them with access to valuable support from investors, government entities and corporate partners. This initiative demonstrates that venture capital opportunities are not only available from private sources in the UAE but also from public sources as well.
HUB71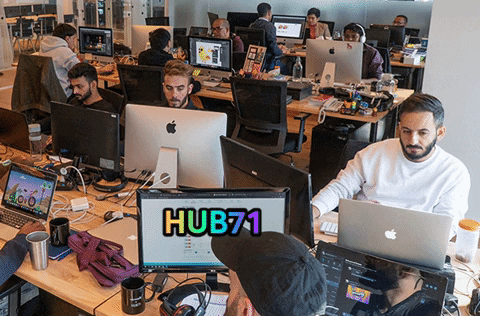 In addition to the multiple initiatives undertaken by Hub71, there has been major activity from other accelerators in this space too. For example, Axiom Capital Management established an accelerator program called Wadi Accelerator which supports early-stage entrepreneurs focused on digital health, fintech and artificial intelligence solutions. This shows how active VCs are becoming in driving forward innovation in the UAE startup scene.
Ultimately, these investments demonstrate that governments across MENA are becoming more proactive when it comes to promoting entrepreneurship and fostering economic growth through venture capital activities. This can be especially seen here at home where Abu Dhabi's commitment towards supporting tech startups goes back several years now. With its vibrant resources of human talent backed up by convenient access to regional markets at large, this rising trend looks set to stay for many years to come – a sign that hopefully brings more success stories for aspiring entrepreneurs around the region today than ever before!
Aleksei Dolgikh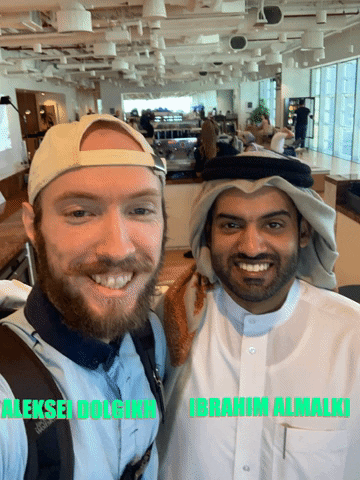 At this event, Al-Malki met Aleksei Dolgikh, Chief Visionary Officer & co-founder of Gloc.al, who specializes in SEO lead generation in 120 plus countries and languages. Dolgikh's mission is to help businesses reach their full potential through the power of digital products and content marketing, making him the perfect person to connect with. The two exchanged contact information and kept in touch on various projects over the years; their collaboration has helped both grow professionally.