Technology Events MENA
Welcome to an exciting era of innovation, collaboration, and growth in the Middle East and North Africa (MENA) region! As we step into the year 2023, the MENA region is poised to host an array of global financial and technology events that will fuel its growth, foster partnerships, and drive digital transformation.
With its blossoming economies, thriving start-up ecosystem, and a push towards greater diversity and inclusion, the MENA region has become a hotspot for global organizations seeking new opportunities. In this article, we will delve into the most impactful global financial and technology events in MENA in 2023, where industry leaders, visionaries, and entrepreneurs converge to shape the future of the region and beyond.
Market MENA
The MENA region remains a hub of innovation in the technology sphere. In July 2023, the region saw $95 million go to fund 31 different deals in the startup scene, with One Moto's $40 million lease financing round representing the largest raise. Despite a dip in the dollar figure from the same month last year, the picture shifts slightly when this deal is taken out, with the equity investment increasing to $55 million.
TECHSPO Dubai 2023 October 10 – 11
Dubai, known for its futuristic ambitions, will host the Tech Innovators Expo, a grand showcase of groundbreaking technologies that have the potential to redefine industries. From autonomous vehicles and smart cities to clean energy solutions and immersive experiences, this event will captivate technology enthusiasts and entrepreneurs alike.
Attendees can not only explore disruptive technologies but also interact with their creators, participate in thought-provoking panel discussions, and witness live demonstrations. The Tech Innovators Expo is a testament to the MENA region's drive to become a global tech hub, fostering innovation and enabling synergies among emerging and established players.
Women in Business Forum 11-12 October 2023 in Tunis, Tunisia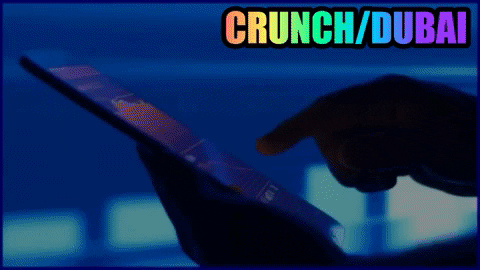 Emphasizing the need for gender equality and empowering women in various domains, the Women in Business Forum is a significant event that assembles influential female leaders across MENA. This dynamic forum, set to take place in Cairo, Egypt, will explore ways to foster diversity and inclusivity while addressing challenges faced by women in the region.
With panel discussions, workshops, and inspiring talks, the Women in Business Forum will amplify the voices of successful women from different industries, empowering attendees with invaluable insights, strategies, and networking opportunities. Attend and be inspired by stories of resilience, innovation, and leadership that shape the landscape for women-owned enterprises in MENA.
AI Middle East Summit November 2. 2023 Dubai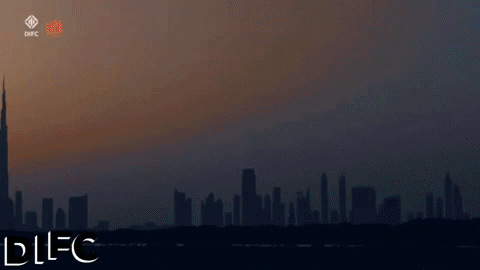 Artificial Intelligence (AI) has emerged as a transformative force across industries, and the MENA region recognizes its potential. The AI Middle East Summit, to be held in Riyadh, Saudi Arabia, will bring together global leaders to discuss the latest advancements, challenges, and opportunities presented by AI and its various applications.
Attendees at the summit can expect to immerse themselves in a world of intelligent automation, machine learning, and data analytics, with a specific focus on AI implementations within the MENA region. From AI-powered governance to revolutionizing healthcare, this event will shed light on how AI can shape a smarter, more efficient future for the MENA landscape.
MENA Fintech Summit 6-7 May 2024 in DIFC
This event has already taken place this year, but there is an opportunity to attend next year's MENA Fintech Summit, which will be held in Dubai, UAE. With the rapid rise of fintech in the MENA region, this summit aims to foster collaboration among key players, showcase cutting-edge solutions, and address pressing challenges.
At the summit, attendees can expect a wide array of workshops, panel discussions, and keynote speeches featuring renowned experts in the financial technology domain. From digital payments to blockchain applications and AI-driven banking solutions, the summit promises to explore every facet of fintech, empowering attendees with knowledge and networking opportunities.
The MENA region is witnessing an incredible convergence of individuals, ideas, and advancements in the realms of finance and technology. From the MENA Fintech Summit to the Tech Innovators Expo, these carefully curated events will serve as catalysts for growth, collaboration, and sustainable development.
Whether you are an industry expert, an entrepreneur, or an enthusiast, make sure to mark your calendars and seize the opportunity to join these global financial and technology events in MENA in 2023. Immerse yourself in an environment that encourages innovation, sparks transformation, and envisions a brighter future for the MENA region and beyond.Stay ahead of the curve, set new standards, and forge meaningful connections – the time to shape the future is now!