Dubai Islamic Bank
In the ever-evolving landscape of global finance, Dubai Islamic Bank stands tall as a beacon of financial excellence in the Middle East and North Africa (MENA) region. With a rich history dating back to its inception in 1975 by the visionary Haj Saeed Bin Ahmed Al Lootah, this institution has continually set new standards in the provision of financial products and services. Join us on a journey through the corridors of Dubai Islamic Bank, as we explore its remarkable journey, recent investments, and the diverse range of services it offers.
A Legacy of Vision and Innovation
Dubai Islamic Bank (DIB), headquartered in the vibrant city of Dubai, UAE, has carved a distinguished niche in the financial sector. Founded by Haj Saeed Bin Ahmed Al Lootah, it was established with the mission to combine the principles of Islamic finance with modern banking practices, thus pioneering the concept of Islamic banking.
DIB's journey began with a vision to provide a banking experience that adheres to Sharia principles, emphasizing fairness, transparency, and ethical financial practices. Over the decades, it has seamlessly blended tradition with innovation, adapting to the ever-changing needs of its diverse clientele.
A Glance at Recent Investments
One of the key indicators of a financial institution's vitality is its commitment to investment and growth. Dubai Islamic Bank has proven its mettle in this regard. On August 27, 2023, DIB demonstrated its forward-looking approach by investing a substantial $1.4 billion in Tawal, signaling its belief in the potential of emerging sectors.
This strategic investment reaffirms DIB's position as a forward-thinking institution, poised to capitalize on opportunities in the dynamic landscape of the MENA region and beyond. It underscores the bank's commitment to support innovation and progress, not only for its benefit but for the prosperity of the entire community.
Diverse Range of Financial Services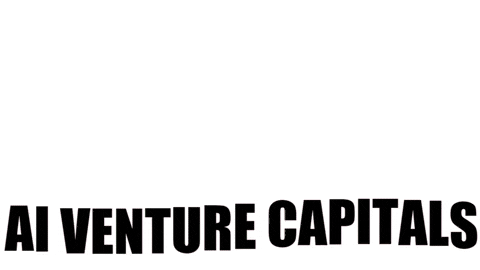 Dubai Islamic Bank's commitment to serving a broad spectrum of customers is evident in its diverse array of financial services. Whether you are an individual, a small and medium-sized enterprise (SME), or a corporate entity, DIB has tailored solutions to meet your financial needs.
Personal Banking: DIB offers a comprehensive suite of personal banking services, ensuring that individuals can easily manage their finances, save for the future, and access funds when needed. From savings accounts to credit cards, they have you covered.
SME Banking: Small and medium-sized enterprises are the backbone of any thriving economy. DIB recognizes their significance and provides specialized banking solutions to help SMEs grow, prosper, and contribute to the development of the MENA region.
Corporate Banking: Large enterprises benefit from DIB's corporate banking services, which encompass everything from cash management to business financing. By partnering with DIB, corporations gain a trusted ally for their financial endeavors.
Priority Banking: DIB's priority banking services are tailored to meet the unique needs of high-net-worth individuals. These clients enjoy personalized financial advice, premium services, and access to exclusive investment opportunities.
Digital Services: In today's digital age, convenience is paramount. DIB offers cutting-edge online payment solutions and cash management services, ensuring that clients can access their finances anytime, anywhere.
Beyond Banking: Wealth Management and Investment Banking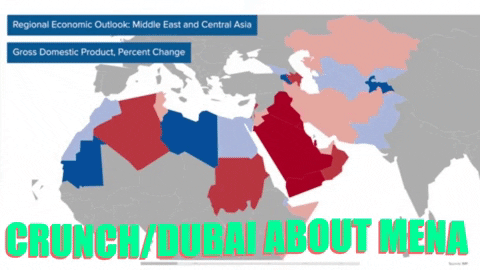 Dubai Islamic Bank's commitment to holistic financial solutions extends beyond traditional banking services. The institution also excels in the realms of wealth management and investment banking.
Wealth Management: DIB's wealth management services empower clients to make informed investment decisions, providing them with the tools and expertise needed to grow their wealth prudently and sustainably.
Investment Banking: In an increasingly complex financial world, DIB's investment banking division serves as a trusted partner for clients seeking capital market insights, investment opportunities, and strategic financial advice.
Pioneering the Islamic Finance Frontier
What sets Dubai Islamic Bank apart is its unwavering dedication to Islamic finance principles. These principles dictate ethical financial conduct, prohibiting activities that go against the values of fairness and social responsibility. DIB's adherence to these principles ensures that its services are not only financially sound but also morally upright.
A Glimpse into the Numbers
In the world of finance, numbers often speak volumes. According to Crunchbase, Dubai Islamic Bank is ranked at 14,290, reflecting its significant presence and influence in the financial sector. This ranking reaffirms its commitment to providing top-notch financial products and services to its clientele.
Conclusion: Join the Journey with Dubai Islamic Bank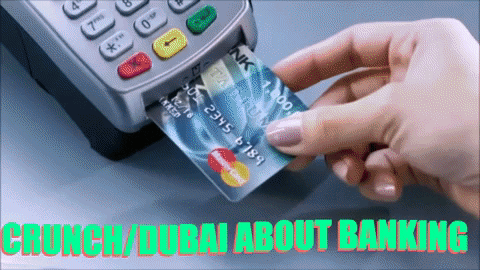 Dubai Islamic Bank's journey is a testament to the enduring spirit of innovation, vision, and ethical values. From its inception in 1975 to its recent investments in emerging sectors, DIB has consistently been a torchbearer of excellence in the MENA region's financial landscape.
As we look to the future, one thing is clear: Dubai Islamic Bank is not just a bank; it's a partner in progress, a guardian of ethical finance, and a beacon of hope for individuals and businesses alike. If you're seeking financial solutions that align with your values and aspirations, join the journey with Dubai Islamic Bank and experience a world of excellence in banking and finance.
Call to Action: Explore the World of Dubai Islamic Bank Today!
Ready to embark on a financial journey that combines tradition with innovation? Visit Dubai Islamic Bank's website today to discover the full spectrum of financial services and investment opportunities tailored to your needs. Join hands with a bank that not only believes in your financial success but also shares your commitment to ethical finance. Dubai Islamic Bank – your trusted partner in the world of finance.
HQ