If you're an investor, you know that navigating the financial market can often feel like trying to reach the moon. Complicated processes, obscure jargon, and limited customer support have historically made investing a daunting prospect for many. But in 2016, four visionary entrepreneurs saw an opportunity to change the game and launched Regolith.com – an entire ecosystem of financial and investment tools that is transparent and accessible to all.
Back in the day, buying shares on the stock market or participating in an IPO was an arduous task. Brokerage companies lacked personalized services and managerial feedback, leaving investors feeling lost in a sea of complexity. But Regolith.com's founders sought to create something different – an honest and easy-to-understand asset-investing platform that would break down barriers and empower investors of all levels.
The name they chose, Regolith.com ("moon rock"), carried a powerful symbolism. Like a moon rock, Regolith.com seemed almost unattainable to the masses. Only astronauts who had ventured to the moon could touch it – a metaphor for the exclusive club of professional investors. But the founders had a larger vision – they wanted Regolith.com to be synonymous with continuous development and progress, a concept that reflected the constant improvement of the products and services they provided.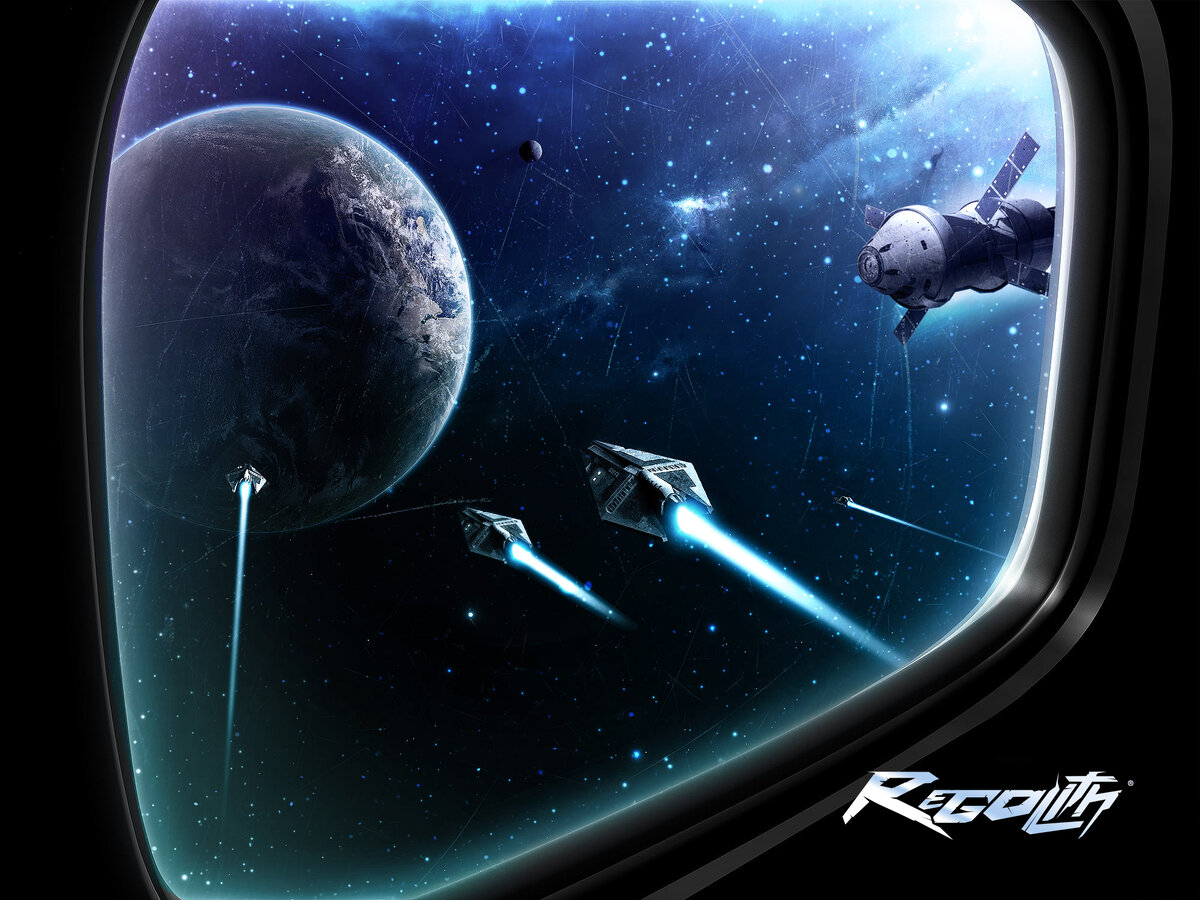 In its early days, Regolith.com started by offering advisory services, analytics, and assistance in opening and maintaining accounts for investing shares in IPOs. Their team of analysts grew in strength, and over time, they expanded their range of products to cater to both novice and expert investors in the stock market.
The true catalyst for Regolith.com's success, however, was their commitment to their clients and the philosophy of "payment only from profitable deals." Unlike traditional brokerage firms, Regolith.com put its clients' success first, ensuring that they only profited when their investors did. This client-centric approach earned them a loyal customer base that grew exponentially thanks to word-of-mouth referrals and a unique referral program, where Regolith.com shared its profits with active investors.
As the years passed, Regolith.com's reputation flourished, attracting the attention of professionals from the American financial asset market. Impressed by the project's concept and potential, these experts partnered with Regolith.com to launch a larger international investment platform. This marked a new chapter in Regolith.com's journey, expanding its offerings to include sophisticated products like real estate, arbitrage, gold, cryptocurrency, and more.
Today, Regolith.com stands tall as a beacon of innovation and accessibility in the financial world. Their mission to break down barriers and make investing a reality for every individual, irrespective of their expertise, has transformed the landscape of financial services. With Regolith.com, reaching for the moon is no longer a dream but an achievable reality for all investors.
So, if you're looking to make your money work for you, join the Regolith.com revolution and embrace a world where financial opportunities are as limitless as the cosmos itself. The future of investing is here, and it's brighter than ever with Regolith.com leading the way.
Regolith.com – Where Innovation Meets Investment
In the rapidly evolving landscape of finance and technology, one name stands out like a beacon of progress – Regolith.com. By 2022, Regolith.com had transformed into an extraordinary collection of financial and economic products, encompassing an internet platform, top-tier client service, and a personal account for seamless transaction tracking. This all-in-one ecosystem was designed to offer clarity, ease, and transparency and serve clients from diverse corners of the globe.
Breaking Down the Marvels of Regolith.com
Regolith.com's distinct advantages set it apart from other structures in the financial market. In a world where certain foreign jurisdictions restrict direct purchases of securities on the U.S. stock market, Regolith.com's ingenious mechanism paves the way. Imagine having access to coveted shares of companies like Discord, the revolutionary new generation messenger, SpaceX, the trailblazing American space equipment manufacturer, Metamask, the cutting-edge software cryptocurrency wallet for Ethereum blockchain interactions, OpenSea, the bustling NFT trading platform, Qwil, the world's first B2B SaaS instant messaging platform between financial companies, Dataminr, a global AI leader, and Klarna, a fintech powerhouse, providing financial services online. And this is just the tip of the iceberg!
Regolith.com's approach to acquiring securities is just as exceptional. The company secures stocks directly through a company's board of directors, receiving an official Investor certificate from the issuer. At the same time, a corresponding certificate from the issuer is issued LEI (Legal Entity Identifier), confirming the official status of the Investor of this Company, which can say a lot about Regolith.com's approach. This confirmation speaks volumes about Regolith.com's commitment to ensuring legitimacy and credibility in its dealings.

A Paradigm Shift with the First Fractional NFT FRANC Club
Embracing innovation with open arms, Regolith.com has recently opened the doors to the first fractional NFT FRANC club. Clients, both existing and potential, now have the opportunity to invest in a diverse range of assets and become esteemed members of this exclusive club. A milestone in this endeavour was the acquisition of the NFT monkey image from the illustrious BAYC (Bored Ape Yacht Club), boasting a staggering billion-dollar collection of NFTs. This move exemplifies Regolith.com's vision and dedication to embracing novel investment opportunities and offering clients the chance to be part of groundbreaking ventures.
Regolith.com: Beyond Products, It's a Global Vision
It would be remiss to label Regolith.com as a mere provider of a few products. Instead, it stands tall as an entire ecosystem of financial and investment instruments, ceaselessly working towards multifaceted progress and growth on a global scale.
Investing with Regolith.com: Your Gateway to a Progressive Future
Regolith.com offers more than just an array of financial products; it provides a gateway to a progressive and dynamic future. With its unwavering commitment to transparency, innovative investment opportunities, and diverse portfolio, Regolith.com is undoubtedly at the forefront of the financial revolution. Clients from different corners of the world can now access the U.S. stock market and invest in cutting-edge assets, all under the guidance of Regolith.com's expert team.
In conclusion, if you're seeking a financial ecosystem that transcends boundaries and pioneers the future of investment, look no further than Regolith.com. With a visionary approach and a commitment to driving global change, Regolith.com is shaping the way we interact with finance and investments, one groundbreaking step at a time. So, are you ready to be part of this revolutionary journey? The future is now, and it's called Regolith.com.